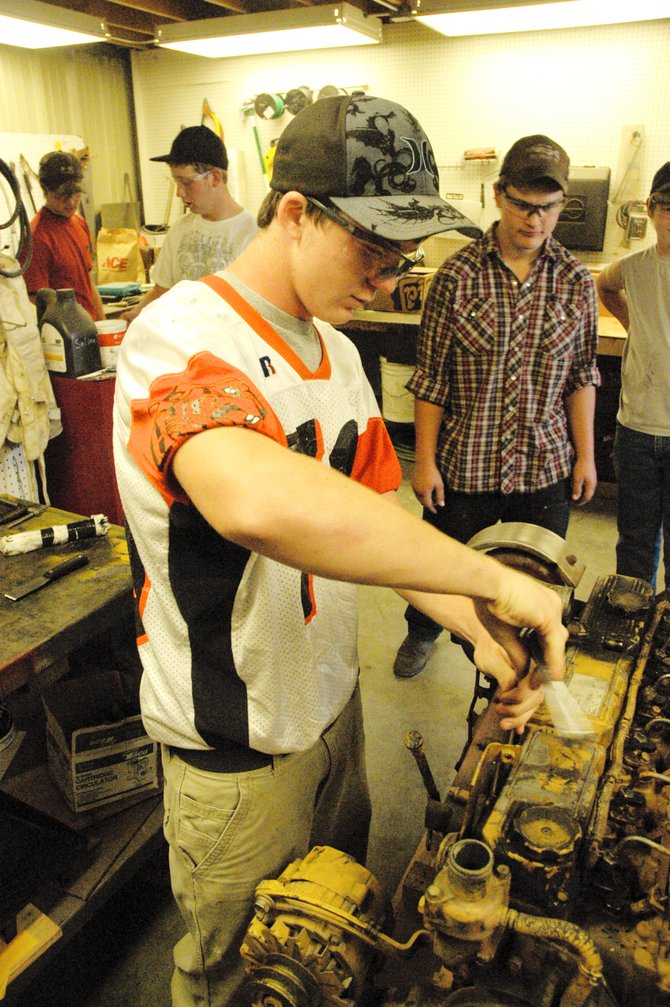 Hayden High School junior Levi Hallock works on an engine last semester during a diesel mechanics class in the district's vocational education facility. District officials say they are about $300,000 short on funds for a $1.9 million expansion of the vocational building.
Stories this photo appears in:

Vocational education facility needs additional $300,000
The Hayden School District needs $300,000 to complete an expansion of its career and technical education center, and Hayden Town Board trustees declined Thursday to provide additional funds for the project.
February 12, 2008 midnight