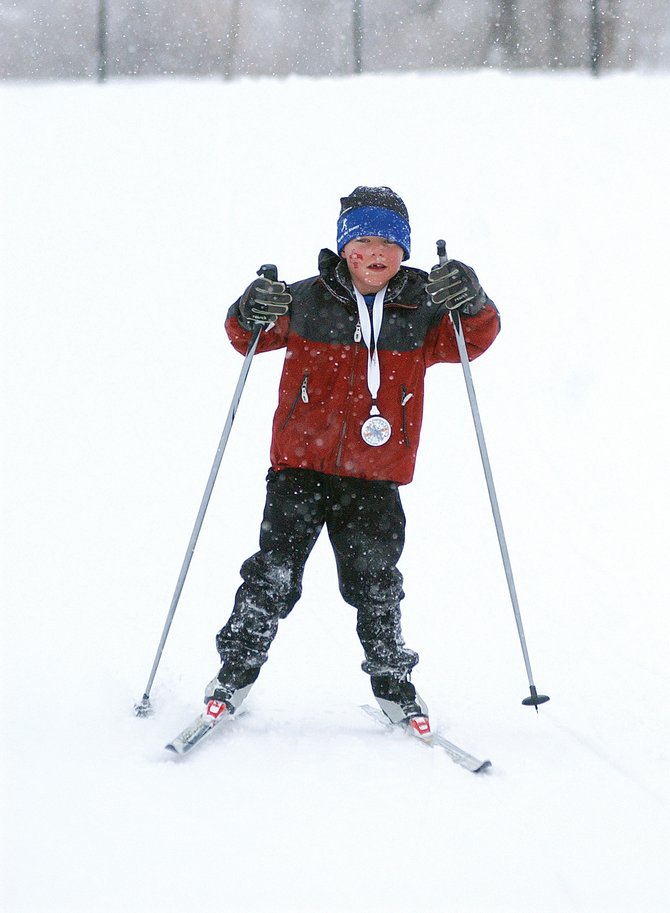 Trey Seymour, 7, skis around the obstacle course Thursday afternoon at Howelsen Hill during the Winter Carnival Cross-Country Obstacle Race. Aside from the Opening Ceremonies on Wednesday night, the race was the first event of the 95th annual Winter Carnival.
Stories this photo appears in:

Martha Bender and Katie Haberlan played their piccolos in the Winter Carnival parade, and their lips survived to tell about it. As senior members of the Steamboat Springs High School skiing band back in 2004, Bender and Haberlan were participating in the 91st annual Winter Carnival. The two young ladies have been down Lincoln Avenue more than once in their careers. In fact, they've participated in the Winter Carnival parade four straight years. Winter Carnival marked a rite of passage of sorts - it was their last freezing cold parade.