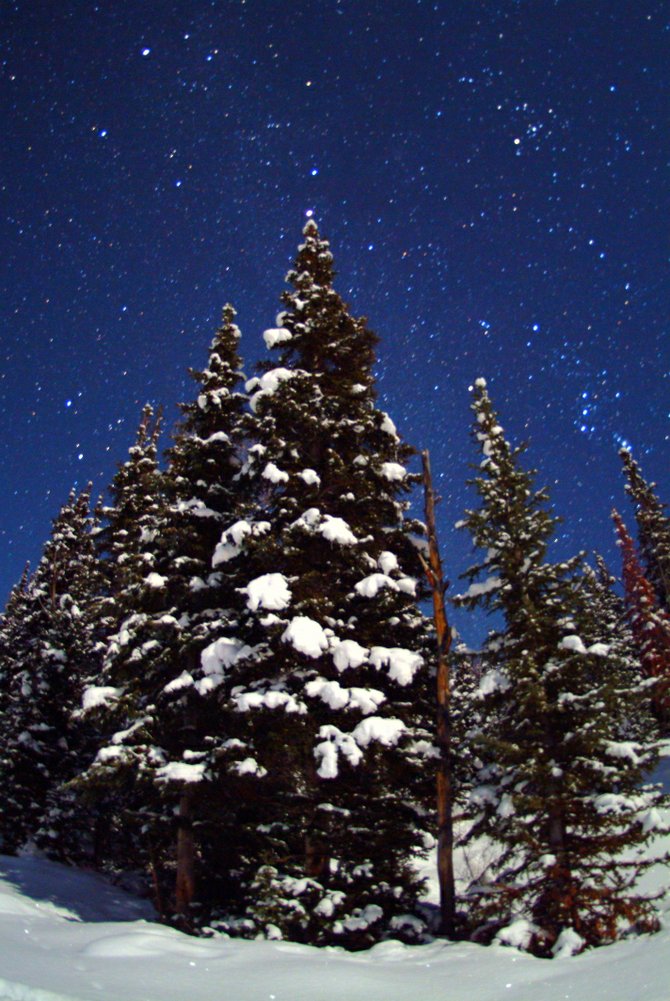 One good thing about the long, cold nights near the winter solstice is the great opportunity for star gazing. Seen here among the snowy evergreen trees are the stars of Orion, Taurus and Auriga. The red planet Mars adorns the top of the tree at center.
Stories this photo appears in:

The winter solstice, marking the moment that the season of fall ends and winter begins in the northern hemisphere, took place at 5:04 a.m. Sunday. The winter solstice is a very happy day and a very sad day - literally SAD.
December 23, 2008 midnight