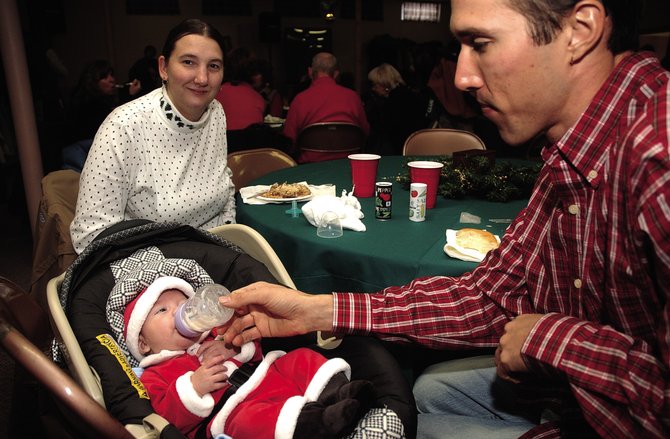 Daniel Rodgers feeds his then-2 1/2-month-old son, Zachary, some formula during the 2007 Community Christmas Dinner. Also pictured is Zachary's mother, Alicia McKelvey. This year's meal, sponsored by the Steamboat Springs Board of Realtors, is from 2 to 6 p.m. Thursday at the Steamboat Springs Community Center.
Stories this photo appears in:

Annual Christmas feast is Thursday at Community Center
The Steamboat Springs Board of Realtors starts work on its annual Community Christmas Dinner each November. By the time 50 or so volunteers serve up a holiday feast to as many as 400 people on Christmas Day, two months of work and countless hours of effort have gone into the meal.
December 22, 2008 midnight