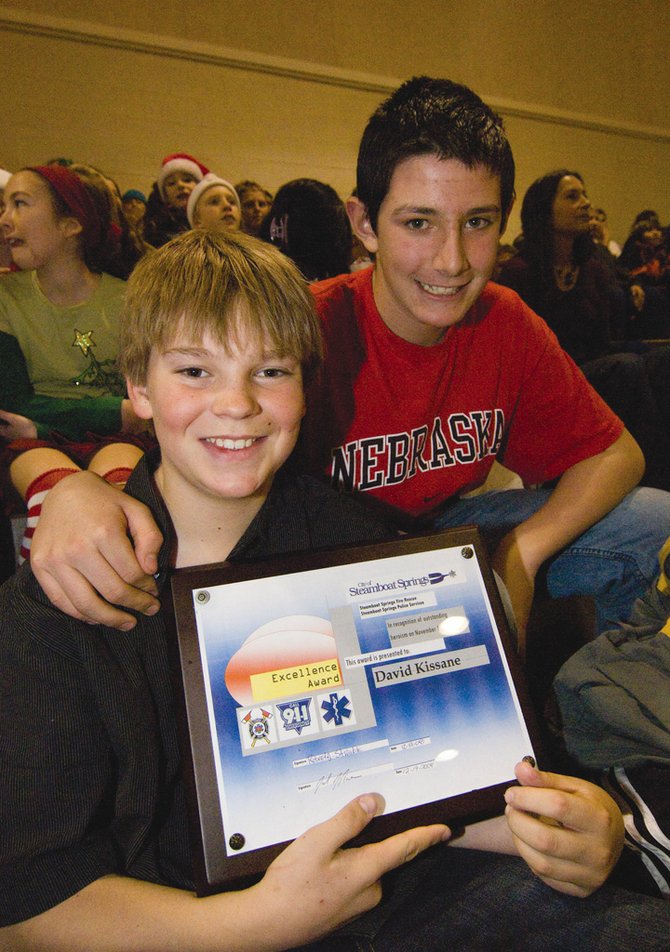 Seventh-grader David Kissane, front, was honored by the Steamboat Springs fire and police departments at a middle school assembly Friday afternoon. Kissane's quick thinking saved his friend Cole Sittig, back. Kissane used the Heimlich maneuver when Sittig started choking during a school lunch in November.
Stories this photo appears in:

Seventh-grader honored for giving Heimlich to choking student
During an otherwise routine school lunch Nov. 11, seventh-grader Cole Sittig started to panic. He reached up to his throat and signaled that he was choking, as his chest tightened and friends tried to help him by hitting his back.
December 22, 2008 midnight