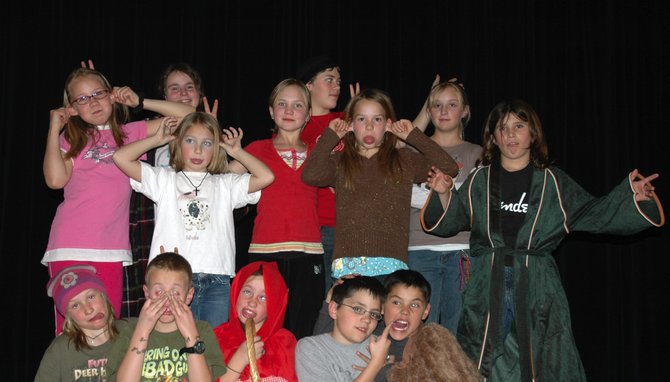 Students in South Routt participate in Totally Amazing Drama Adventure, a semester-long children's theater program. The group is putting on "Wooing Wed Widing Hood" at 7 p.m. Saturday.
Stories this photo appears in:

Totally Amazing Drama Adventure teaches children acting, self-confidence
South Routt fifth-grader Joseph Frausto makes an excellent - though vegetarian - fairytale wolf. Crouching on the edge of the stage at Soroco Middle School, Joseph showed off his scary wolf face and quickly followed it with his charming prince face, thus demonstrating the two characters he'll play in "Wooing Wed Widing Hood," a Totally Amazing Drama Adventure production.
December 19, 2008 midnight