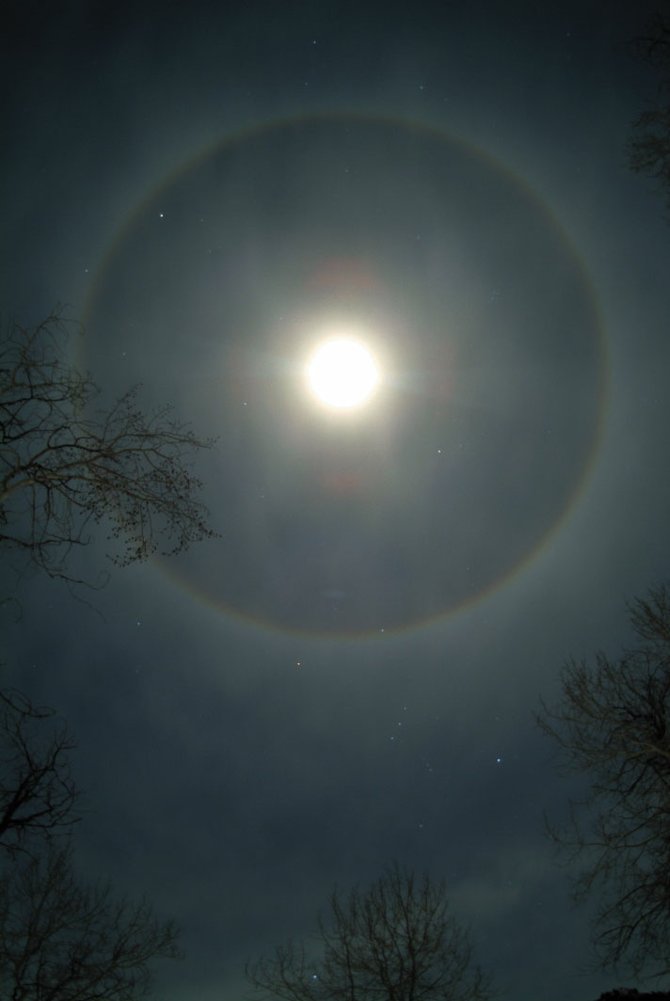 Thursday night's full moon was surrounded by a colorful ring, or halo, caused by ice crystals high in the atmosphere. Halos are said to predict a coming snowstorm. How did this halo fare with its prediction?
Stories this photo appears in:
Did you see the magnificent ring around the full moon this past Thursday evening? Colorful rings, or halos, around the moon are not particularly rare, but conditions must be just right to produce one, and Thursday night's halo was unusually good.