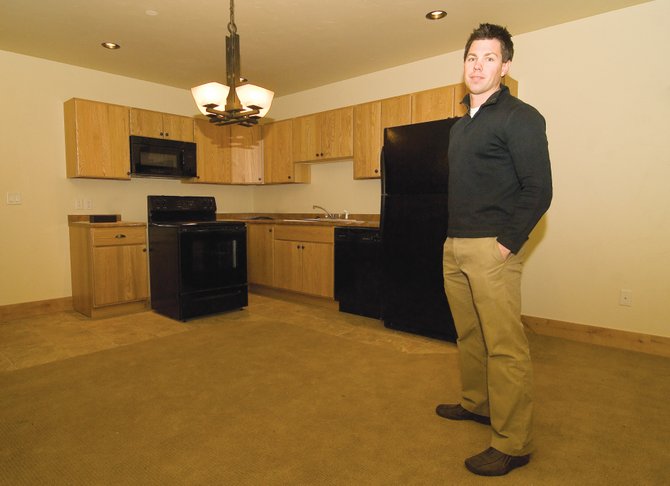 Michael Hurley, sales manager at Trappeur's Crossing, says he cannot sell six affordable housing units at the development that are required by city ordinances. Although additional Steamboat developers are echoing the sentiment and calling the city's affordable housing policies a failure, others say the ordinances need only minor revisions, if any.
Stories this photo appears in:

In the absence of buyers, Michael Hurley has found another use for some of the six affordable condominiums he vainly is trying to sell at Trappeur's Crossing.