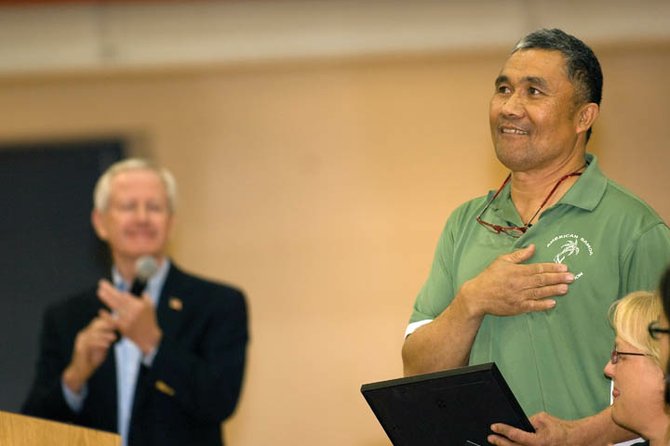 Steamboat Springs' Pio Utu reacts by putting his hand over his heart Tuesday night after being presented with the 9Who Care Award in front of a large crowd at Steamboat Springs High School.
Stories this photo appears in:

It wasn't surprising that Pio Utu was oblivious to the hundreds of people walking into Kelly Meek Gymnasium at Steamboat Springs High School on Tuesday. It also wasn't surprising Utu had no idea he'd won the 9Who Care Award for December from 9 News. No, Utu was busy doing the same thing he's been doing the past 25 years. While everyone was filing into the gymnasium to honor him, Utu helped a group of 15 student-athletes train.