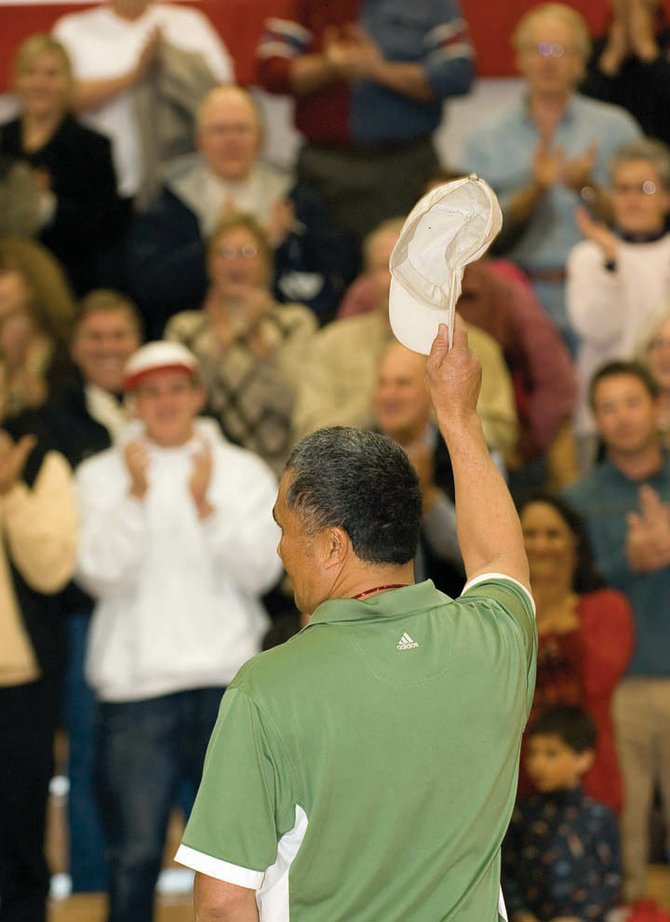 Steamboat Springs' Pio Utu holds up his hat thanking the large crowd of parents, students, coaches and community members who came out Tuesday night to see the longtime local honored with the 9Who Care Award at Steamboat Springs High School. Utu volunteers his free time to run fitness programs for aspiring athletes in Steamboat and the surrounding area.
Stories this photo appears in:

It wasn't surprising that Pio Utu was oblivious to the hundreds of people walking into Kelly Meek Gymnasium at Steamboat Springs High School on Tuesday. It also wasn't surprising Utu had no idea he'd won the 9Who Care Award for December from 9 News. No, Utu was busy doing the same thing he's been doing the past 25 years. While everyone was filing into the gymnasium to honor him, Utu helped a group of 15 student-athletes train.