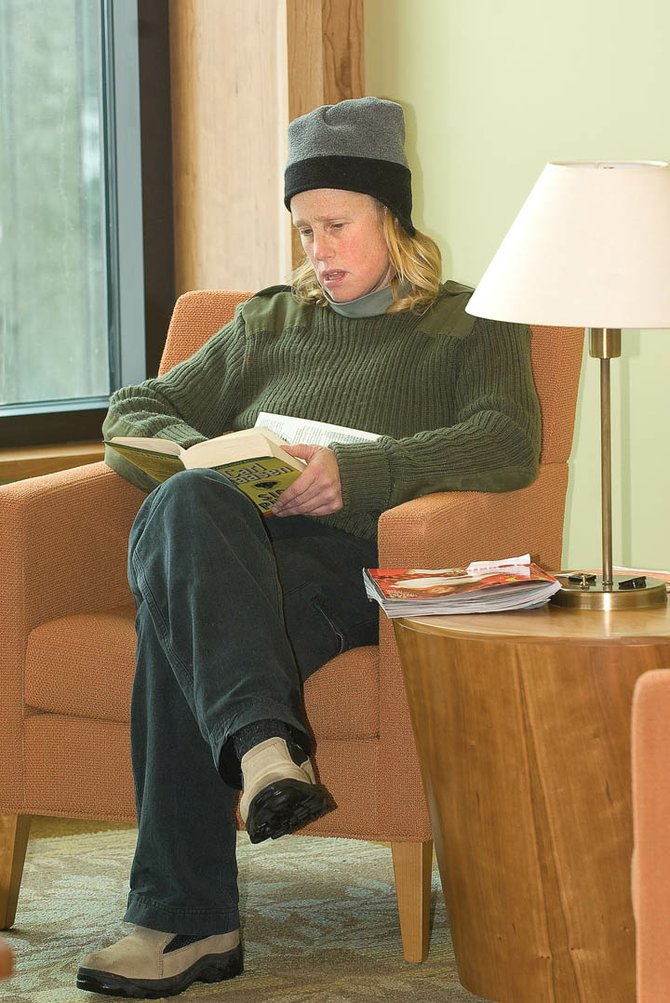 Carrie Westcott enjoys a good book at Bud Werner Memorial Library on Monday afternoon.
Stories this photo appears in:

Holiday reading alternatives to the Dracula fad
I have to confess that until I picked up the Sunday New York Times Book Review, I was oblivious to the wild popularity of Sookie Stackhouse. Stackhouse, in case you haven't run into her, is the telepathic cocktail waitress who serves as the protagonist in a series of bestselling vampire novels by author Charlaine Harris.