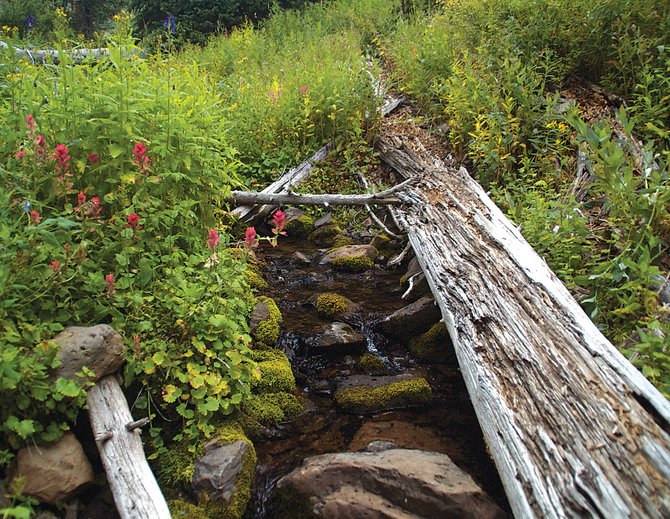 Long-dead spruce trees, victims of a 1940s beetle infestation, litter the trails around Devil's Causeway. The rotting trees often make for beautiful photos now, and might provide a glimpse of what areas affected by the current beetle infestation have to look forward to in the decades to come.
Stories this photo appears in:
Thrilling grandeur of hiking trail not limited to Causeway
Many hikes yield stunning views of far-off mountain ranges or expansive valleys, and the hike to Devil's Causeway isn't any different.