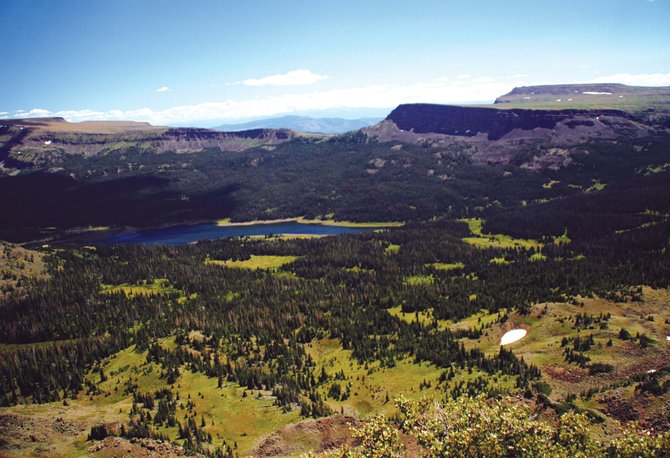 Stillwater Reservoir lingers far below Devil's Causeway. The Causeway is, no doubt, the main attraction to the popular hike, but the views and rest of the trail make the trek worthwhile in their own right. Keep in mind, though, that the trailhead is right beside the reservoir, and the trail leading to this vantage point is straight with only one section of switchbacks.
Stories this photo appears in:
Thrilling grandeur of hiking trail not limited to Causeway
Many hikes yield stunning views of far-off mountain ranges or expansive valleys, and the hike to Devil's Causeway isn't any different.