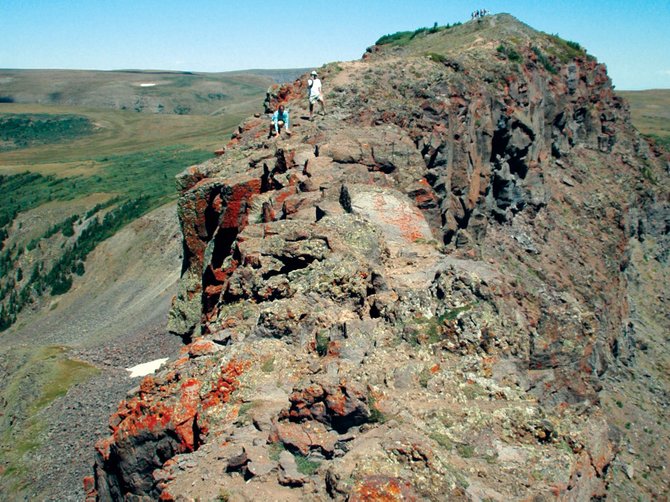 Amy Willhoit and Jeremy Ferria try to make their way across the narrow land bridge after traveling from Denver to make the hike. A picture doesn't always do justice to the sheer cliffs that make Devil's Causeway one of Routt County's most popular hikes.
Stories this photo appears in:
Thrilling grandeur of hiking trail not limited to Causeway
Many hikes yield stunning views of far-off mountain ranges or expansive valleys, and the hike to Devil's Causeway isn't any different.