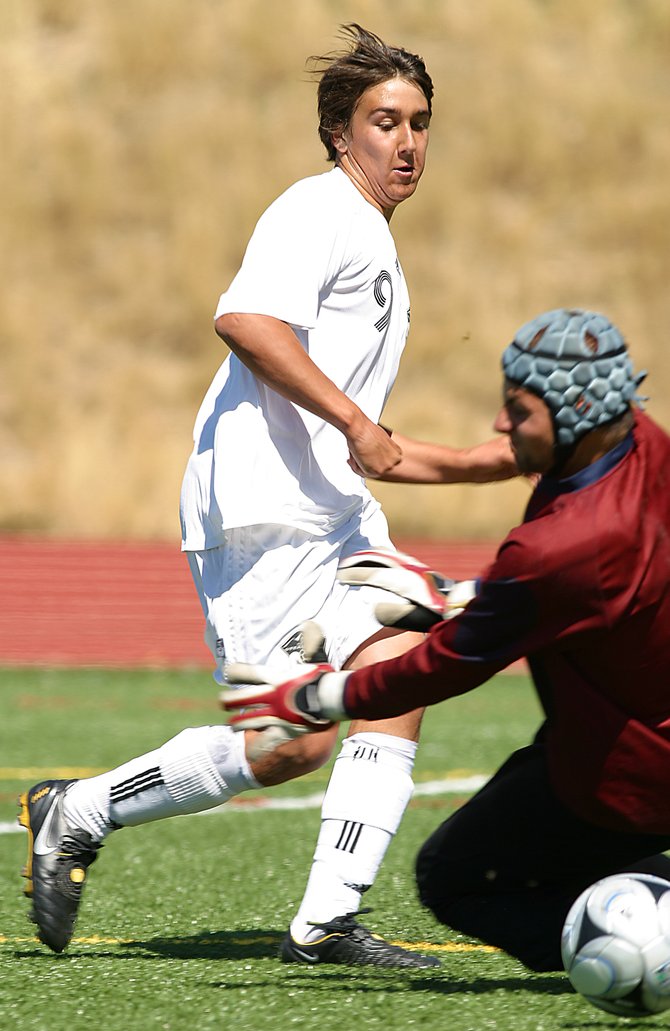 Steamboat senior Daniel Wright slips the ball beneath Vail Mountain School goalie Sean Minett on Saturday in Steamboat Springs. Wright's goal, his second of the game, tied the score at 2. Steamboat later took the lead and won the game, 3-2.
Stories this photo appears in:

Second-half scores bump Sailors to 2-0, defeating Eagles, 3-2
It took a pair of big second-half goals, but the Steamboat Springs High School soccer team improved to 2-0 Saturday afternoon, handling Vail Mountain School with just enough defense and a little late offense.