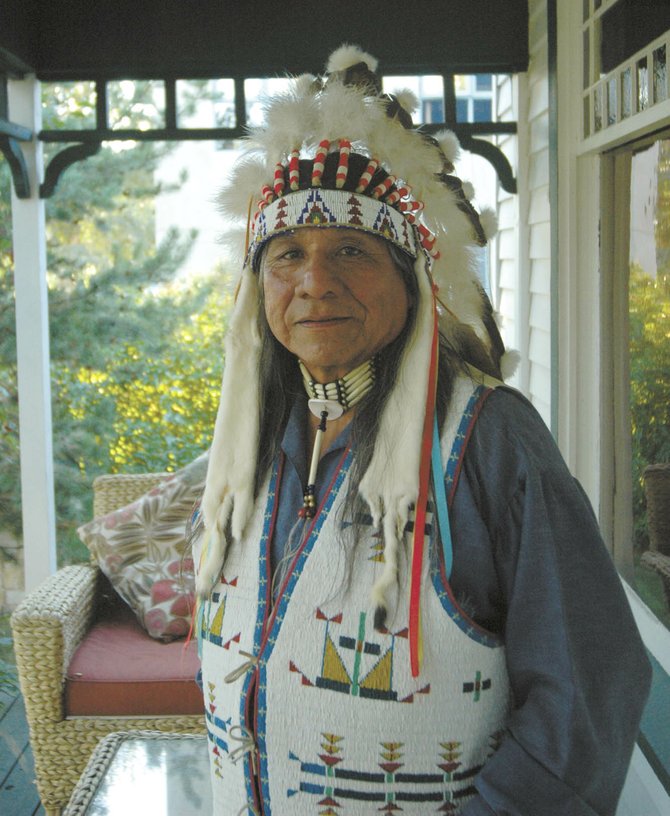 Ute Indian historian Roland McCook dons traditional Ute clothing at the Tread of Pioneers Museum on Thursday. McCook was at the museum to offer his perspective to about 100 people in attendance about his people's history and heritage.
Stories this photo appears in:

Tribe historian offers firsthand perspective on heritage and history
Standing in front of a scribbled map of American Indian extermination, Ute tribe historian Roland McCook sprinkles jokes and sage sayings across a deadly serious topic.