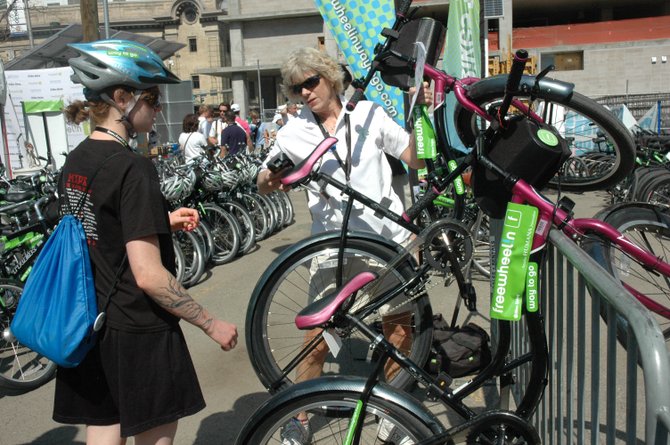 Volunteer Jane Hall, of Denver, right, lifts a free bike for Sallie Wyte, of Colorado Springs, on Thursday morning in downtown Denver. "It's my second day (riding a free bike)," Wyte said. "The first time was so much fun."
Stories this photo appears in:

In the words of the Edgar Winter Group, an initiative in Denver this week is inviting visitors to the 2008 Democratic National Convention to, "Come on, and take a free ride."