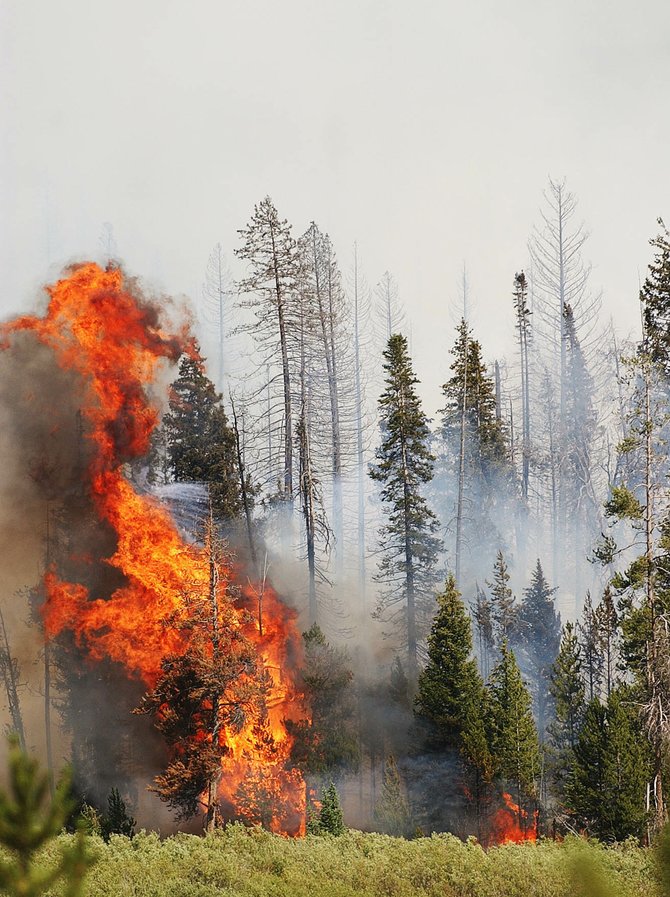 Flames from the New Fork Lakes Fire consume beetle-killed lodgepole pines in late July in the Bridger-Teton National Forest near Pinedale, Wyo.
Stories this photo appears in:

Close your eyes, and a 3,000-acre wildfire on the banks of the New Fork River in Wyoming's Bridger Wilderness crackles deceptively, like a soothing campfire. But any sense of security is shattered quickly by the blaze's more violent noises.