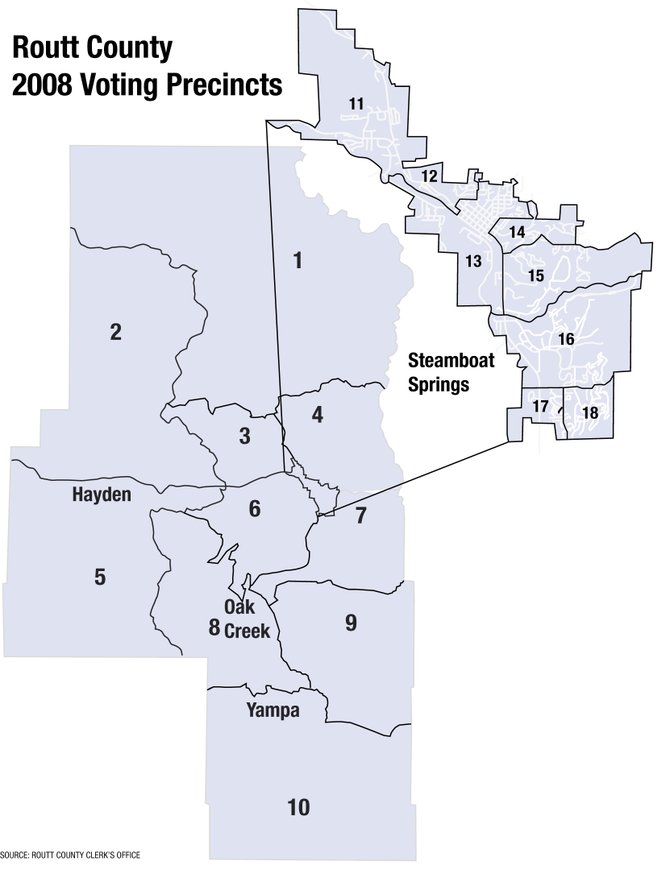 Stories this photo appears in:
Less than half of county's voters remain to cast ballots on Election Day
More than 60 percent of the 17,850 registered voters in Routt County have voted or been issued a ballot for Tuesday's election, exceeding expectations and toppling previous records by the thousands.
November 3, 2008 midnight
Polls will be open 7 a.m. to 7 p.m. Tuesday
Primary voting is Tuesday, and election officials aren't expecting droves at the polls.

Ballot with one contested race dampens interest in early voting
Routt County Clerk and Recorder Kay Weinland used one word to describe the early turnout for a primary election ballot nearly devoid of contested races: "slow."