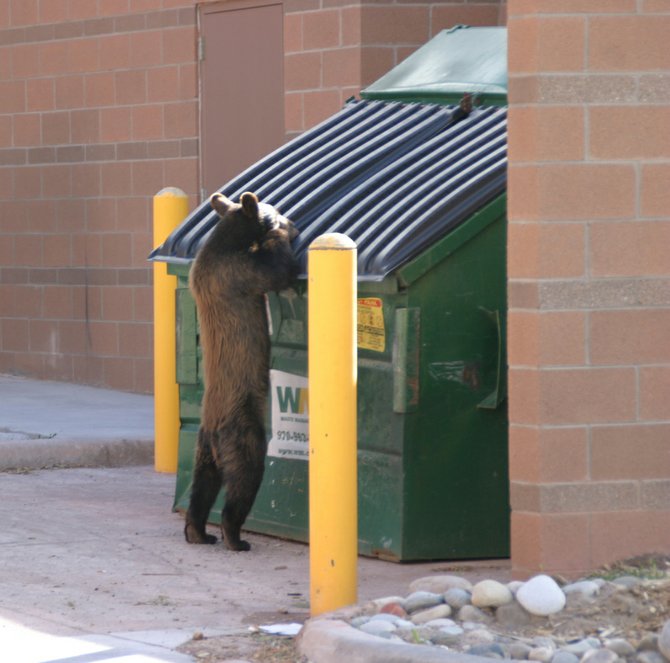 Bears, like this one who was captured and relocated last year in Glenwood Springs, look for the easiest sources of food. Bear sightings this year in Steamboat Springs are half the number they were last year, mainly because of good natural food sources in the area.
Stories this photo appears in:

Living in the high country comes with certain inevitabilities. It will snow incredible amounts, the views will be breathtaking, and bears will break into trash cans near homes and businesses.