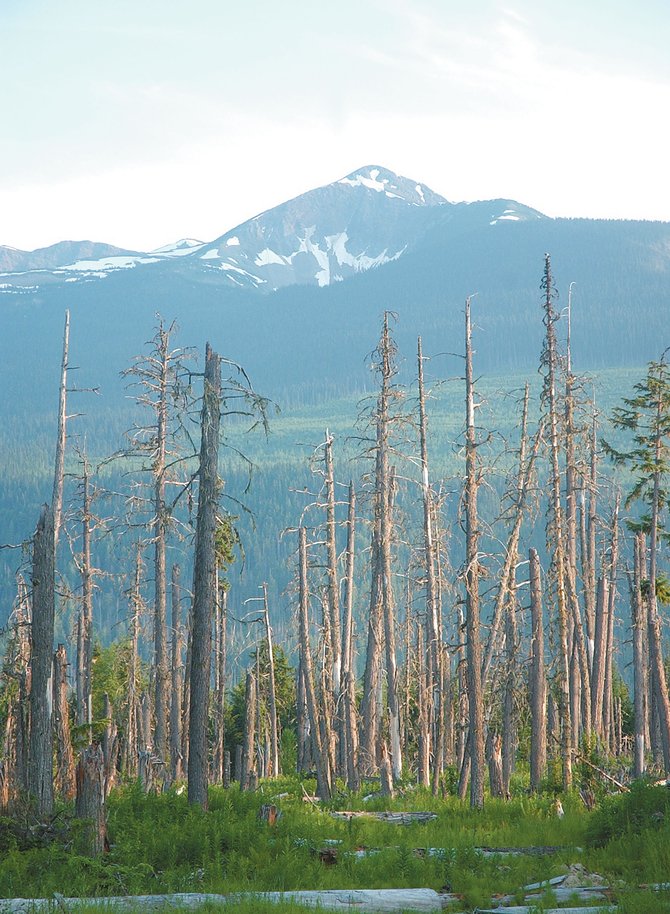 Beetle-killed pines - the remnants of a logging operation along the Yellowhead Highway in northern British Columbia - stand in front of the Caribou Mountains.
Stories this photo appears in:
Climate change, forest management fuel beetles' shocking spread across Rockies
In a laboratory at the University of Northern British Columbia in Prince George, a moving plate jostles eight test tubes inside a mirrored glass box. Bacteria in the test tubes are being used to grow the mountain pine beetle genes responsible for producing the insect's chemical defenses against lower temperatures.