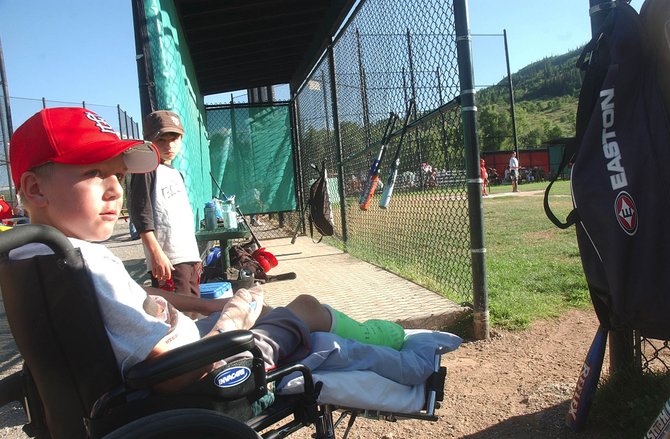 Ten-year-old Tyler Johnson watches his Little League Baseball team Friday with his friend Colton Pasternak at Emerald Park. A fundraiser for Tyler is being held from 2 to 8 p.m. Aug. 23 at the Steamboat Springs Community Center.
Stories this photo appears in:
Less than two weeks after 10-year-old Tyler Johnson lost his feet and part of the fingers of his right hand to amputation, life is starting to look a little more like it used to.