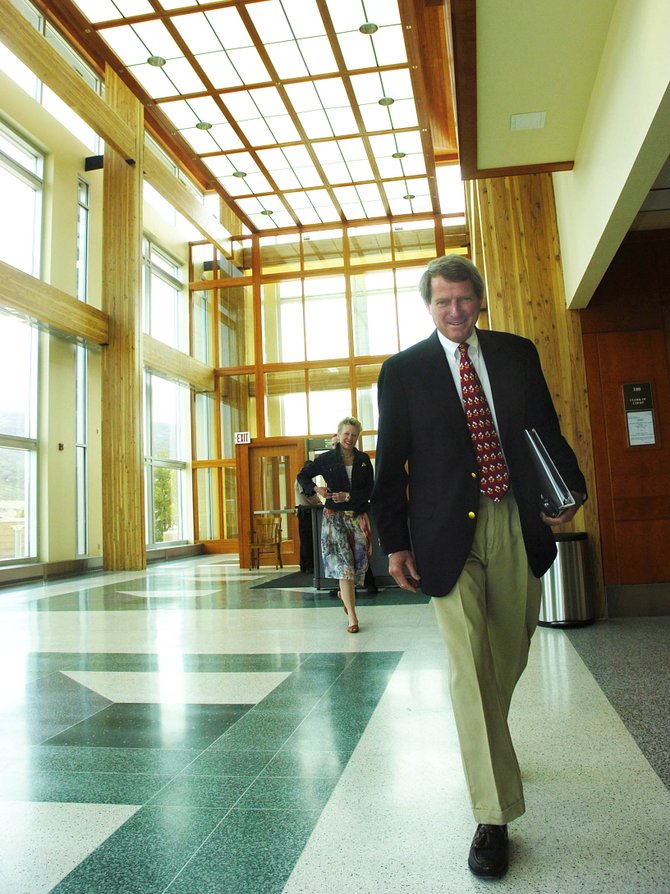 Routt County Sheriff Gary Wall heads toward a courtroom Tuesday at the Routt County Courthouse to attend a hearing regarding the revocation of his driver's license. The revocation was upheld.
Stories this photo appears in:
Sheriff will fight DUI charges in jury trial
Senior Judge Cecil Wayne Williams upheld the revocation of Sheriff Gary Wall's driver's license in Routt County Court on Tuesday, and a jury trial has been set for the drunken driving case against the county's top law enforcement officer.