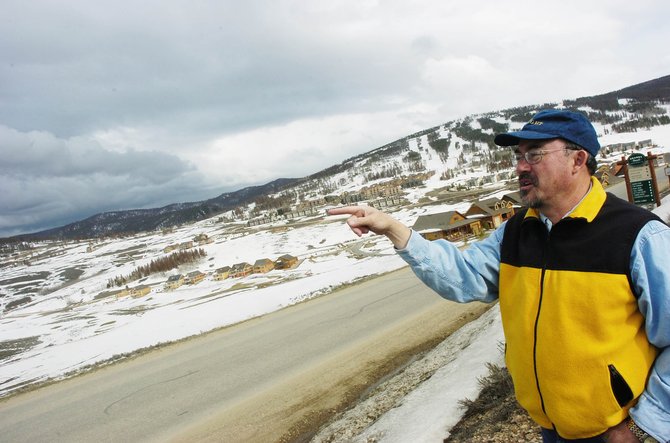 Former Granby mayor Ted Wang discusses the Granby Ranch, which at 5,200 acres is the largest piece of property the town has annexed. The land area of Granby has quadrupled in recent years because of annexations, Wang said.
Stories this photo appears in:

Planning Services Manager John Eastman knows officials in other communities might raise an eyebrow when he says Steamboat Springs is "encouraging residential development."