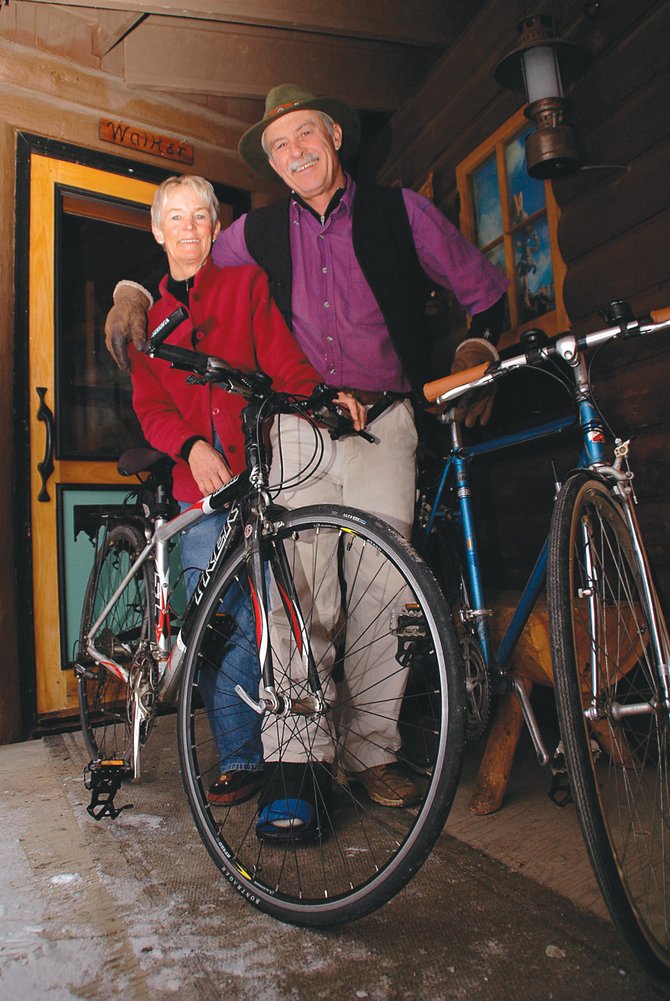 GiGi and Johnny Walker aren't bike enthusiasts in the sense that they pound the local trails or climb the area's mountains. Instead, they rack up hundreds and thousands of miles pedaling to and from the post office, the store, a restaurant or the park. GiGi's bike was purchased several years ago at Steamboat Ski & Bike Kare while Johnny's current town cruiser was new in the 1970s, then retrofitted several years ago at Orange Peel Bicycle Service to better serve its current role.
Stories this photo appears in:

Johnny Walker's bike doesn't show its age or its accomplishments. The skinny road tires are aired up, and the blue paint sparkles. The gear shifters work, and a new compass sits atop the handle bars, tucked between a nest of shiny black tubes that control the breaks and wires that help select the gears.