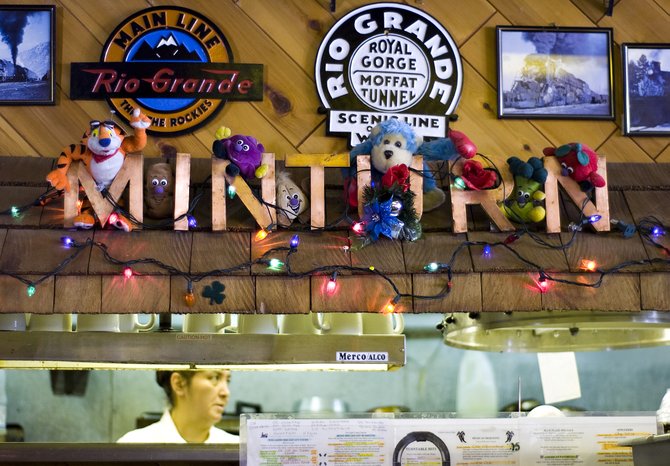 Judy Trujillo works the short-order grill behind an ornately decorated breakfast bar at the Turntable restaurant in Minturn. Many local residents are concerned the annexation of land planned for a large luxury housing development, golf course and private ski area will destroy the town's true character and sense of nostalgia.
Stories this photo appears in:

Minturn residents to vote on annexation
There is a rift between Ginn Resorts' Minturn headquarters and the town outside.