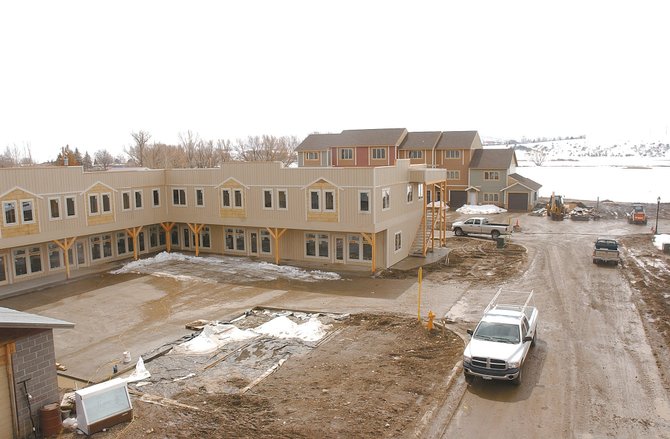 A multi-use building is part of the first phase of construction at Creekview Townhomes and Plaza. It includes commercial space on the bottom floor and residential condominiums on the top floor.
Stories this photo appears in:

Fourteen residential, seven retail units to be available in Hayden
Fourteen new housing units are about to come on line in western Hayden.