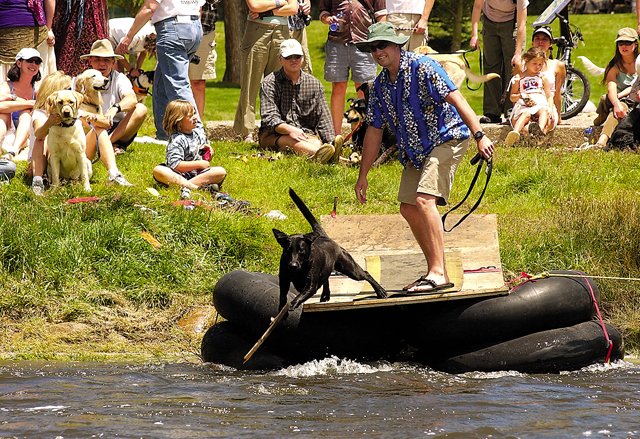 A dog jumps into the Yampa River during a past festival in Steamboat Springs.
Stories this photo appears in:

Event offers recreation and awareness on the Yampa
This is Peter Van De Carr's 25th year running the Yampa River Festival. Aside from a love of the water and its uses, Van De Carr said his motivation to keep coming back is basic: "Well, it's fun, that's the only reason I do it. If it wasn't fun, I wouldn't do it," he said.

Steamboat produces distinct breed
Sometimes a dog isn't just a dog. In a town with easy access to open spaces, the furry quadrupeds can become an extension of their owners. And not just the kind that's allowed to mount up on the tailgate every so often. Steamboat is a town for dogs that get to ride along in the front seat.