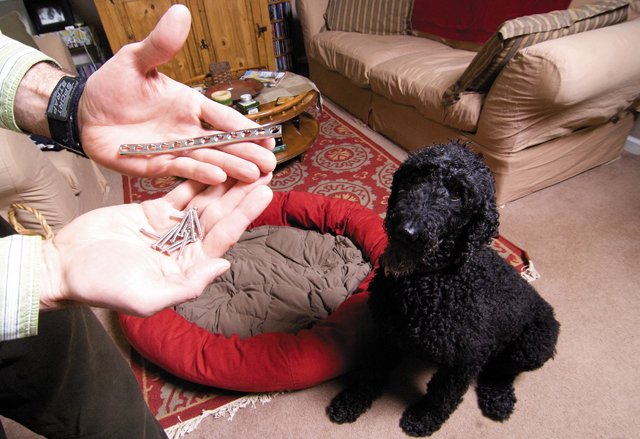 Dog owner Vic Puleo shows off the hardware needed after his standard poodle, Onyx, was struck by a car in the front of his Steamboat Springs home. It took more than four months and countless visits to the vet office to get Onyx back on his feet - something Puleo says was worth the time and money.
Stories this photo appears in:

Steamboat produces distinct breed
Sometimes a dog isn't just a dog. In a town with easy access to open spaces, the furry quadrupeds can become an extension of their owners. And not just the kind that's allowed to mount up on the tailgate every so often. Steamboat is a town for dogs that get to ride along in the front seat.