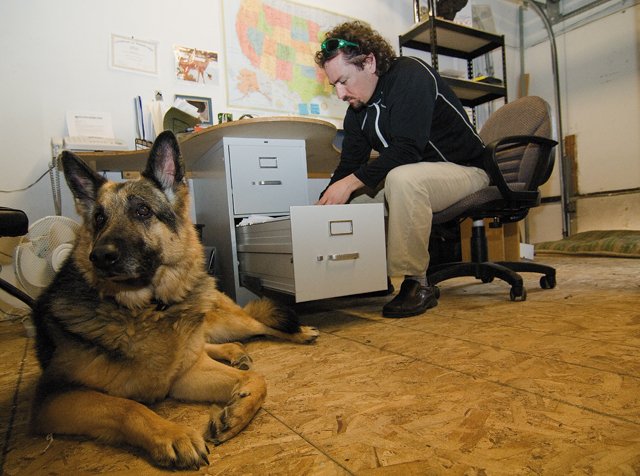 John Cardillo, who helped start Spiffy Dog Pet Products with partner Edward Watson, never has to leave his dog Alex at home when he goes to work. Alex and a pair of golden retrievers owned by Watson are fixtures inside the company's combined office, warehouse and retail outlet.
Stories this photo appears in:

Steamboat produces distinct breed
Sometimes a dog isn't just a dog. In a town with easy access to open spaces, the furry quadrupeds can become an extension of their owners. And not just the kind that's allowed to mount up on the tailgate every so often. Steamboat is a town for dogs that get to ride along in the front seat.