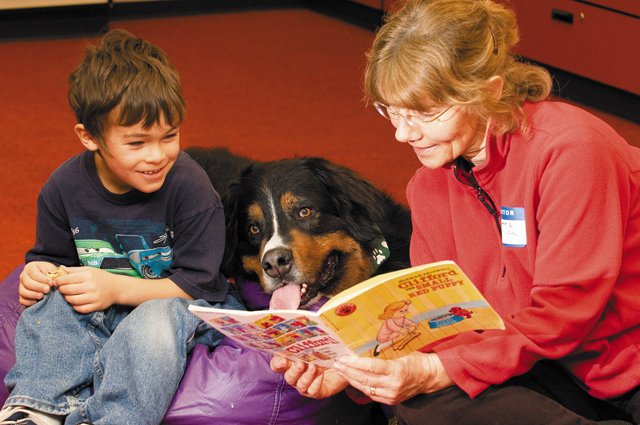 Lynette Weaver and her Bernese mountain dog, Mica, work with students, including kindergartner Kai Frenken, as part of R.E.A.D. (Reading Education Assistance Dogs). The children improve their own skills by reading to the dogs.
Stories this photo appears in:

Steamboat produces distinct breed
Sometimes a dog isn't just a dog. In a town with easy access to open spaces, the furry quadrupeds can become an extension of their owners. And not just the kind that's allowed to mount up on the tailgate every so often. Steamboat is a town for dogs that get to ride along in the front seat.