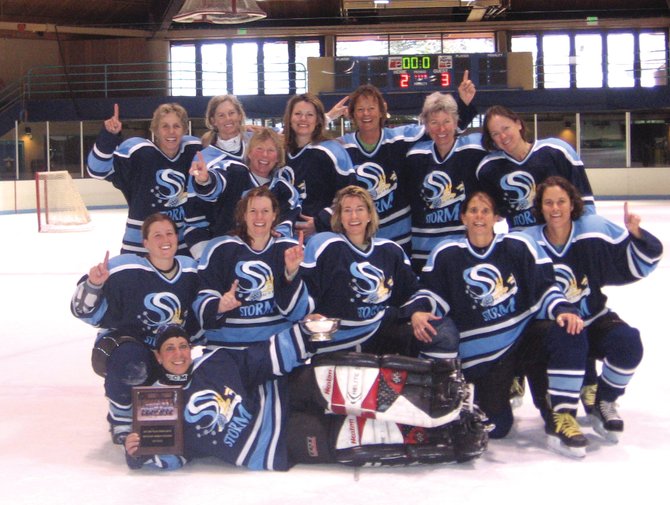 The Steamboat Storm won the 2008 WACH Mountain Division tournament April 4 to 6 in Vail, edging out Aspen in a shootout. Pictured are, top row, from left: Deb Rose, Shelia Farney, Diane Anderson, Krista Snyder, Kim Bonner, Patty Schovan and Sarah Katherman. Bottom row, from left: Alexa Pighini, Kelly Halpin, Laurie Milne, Marie Winter, Susie Leeson and Angie Harding. Not pictured: Melrose Kuusinen, Katie White and Marey Whelihan.
Stories this photo appears in:

Steamboat women's hockey team rallies for big win
The Steamboat Storm women's hockey team made the most of its weekend trip to Vail for the Women's Association of Colorado Hockey Mountain Division "B" playoffs.