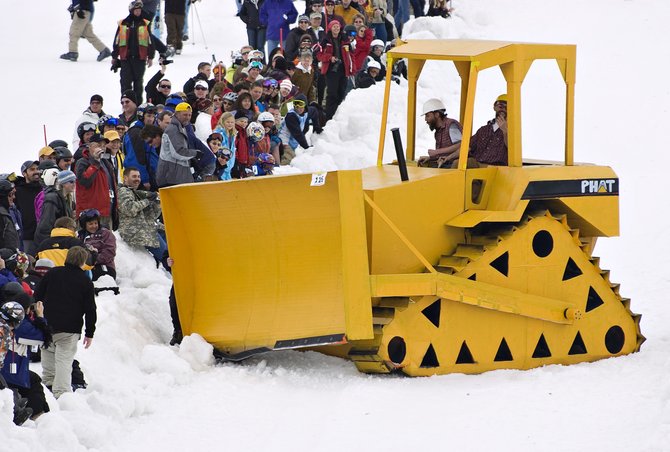 Cardboard Classic event participants attempt to navigate their giant bulldozer made of cardboard down the slope at the Steamboat Ski Area on Saturday afternoon. A large crowd was on hand for the closing weekend festivities.
Stories this photo appears in:

Cardboard Classic participants are limited to only a few construction materials - cardboard, duct tape, masking tape, string and water-based paint, but Lew Cutter decided to push the envelope and duct tape chairs to his craft.