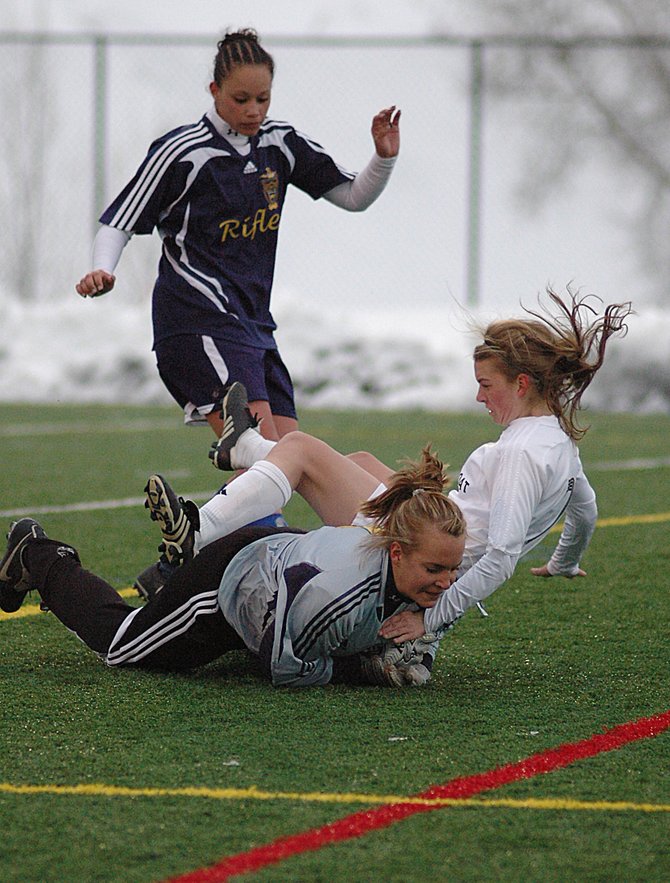 Rifle goalie Abby Schmidt clings to the ball Tuesday as Steamboat sophmore Mia Quick, a second late in the race for a loose ball, tumbles over the top. Steamboat Springs won the game, 4-2.
Stories this photo appears in:

Steamboat Springs' four first-half goals were all the team needed to defeat Rifle 4-2 at Gardner Field on Tuesday. But the team's second-half performance concerned coach Rob Bohlmann.