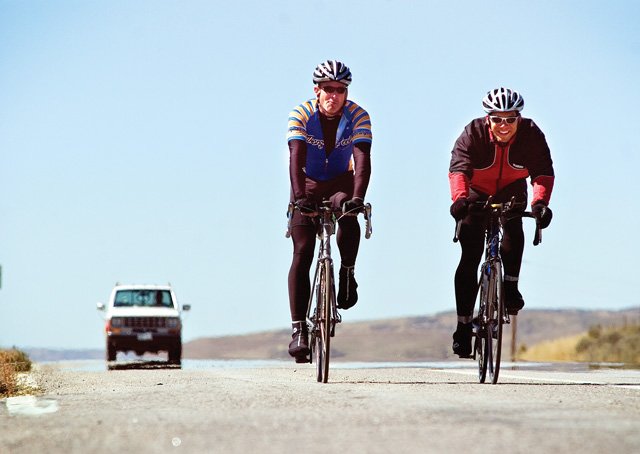 Local residents Dan Lemmer, left, and Gary Gianetti cruise towards Steamboat Springs along US 40 on Tuesday afternoon. Gianetti is trying to complete a 100-mile ride in each of the 50 states in 50 consecutive days.
Stories this photo appears in:
The children outside the elementary school in Tishomingo, Okla., didn't quite understand the guy cycling through their town on his blue LeMond Alpe D'Huez. But they made sure to extend a hand and find out.