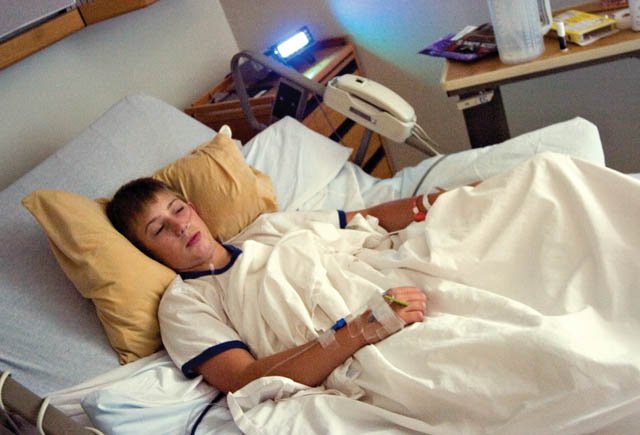 Mike Makens, a 15-year-old high school student, rests in his room at Yampa Valley Medical Center in Steamboat Springs on Friday afternoon after suffering a bite from a black widow spider in his home.
Stories this photo appears in:
Family hopes incident will raise awareness
Being from the South, Susie Makens didn't think much of it when she noticed a black widow spider on her porch recently. That all changed when her son Mike was bitten by one of the spiders Monday.