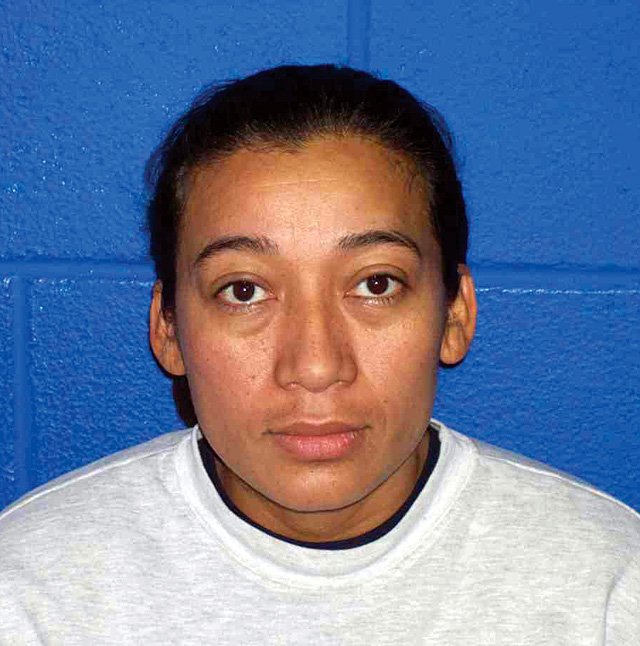 Luz Cisneros
Stories this photo appears in:

Incidents involving the most horrific form of domestic violence repeatedly have shocked the Routt County community in recent years.
Woman found guilty of 1st-degree murder for killing daughter
A jury found Luz Cisneros, 34, guilty of first-degree murder Tuesday for the Sept. 6, 2007, death of her 1-year-old daughter, Brianna Simon. Judge Michael O'Hara sentenced her to life in prison without the possibility of parole.
Woman accused of killing child says she never intended to harm her
Accused mother spoke about caring for her child when she was ill; prosecutors suggest there are discrepancies between testimony and what Cisneros told police.
Cisneros proceedings in jeopardy because of possible perjury
Trial proceedings for murder suspect Luz Cisneros adjourned Wednesday on the cusp of a mistrial.
Defender says woman accused of murder 'was not herself'
Although the death of 1-year-old Brianna Simon at the hands of her mother was a "tragedy," it was not first-degree murder, public defender Emily Wickham said as Luz Cisneros' trial began Tuesday.
Jury selection expected to conclude today
The murder trial of Luz Cisneros will take place in Routt County after District Court Judge Michael O'Hara denied a change-of-venue request made by the defense. Jury selection is expected to conclude today.
Murder suspect's trial scheduled for next week
Murder suspect Luz Cisneros is seeking a change of venue for her upcoming trial, which is scheduled to begin Monday in Routt County District Court.
No decision given on Cisneros murder hearing evidence
Motions hearings for Luz Cisneros' upcoming murder trial will continue next month in Routt County District Court. Cisneros' defense, seeking to suppress most of her statements to police and evidence gathered from her residence, ran out of time to call all of its witnesses on the second day of the hearing Friday.
Motions hearing continues today for Cisneros murder case
District Court Judge Michael O'Hara could make rulings today determining what, if any, evidence will be excluded from Luz Cisneros' upcoming murder trial, as the case's motions hearing continues at the Routt County Justice Center.
Luz Cisneros, the Steamboat Springs woman accused of killing her 1-year-old daughter, entered a plea of not guilty Thursday in Routt County District Court. Her trial is scheduled to begin in September.
Mother of slain 1-year-old expected to stand trial for murder
The District Attorney's Office will not offer a plea bargain in Luz Cisneros' murder case, and the matter will proceed to trial, Assistant District Attorney Kerry St. James said Wednesday in Routt County Court.

Police: Cisneros repeatedly spoke of killing baby, herself
The mother of slain 1-year-old Brianna Simon had threatened to kill herself and her daughter in the weeks leading up to the Sept. 6 incident that left Brianna dead in her Steamboat Springs home, according to police affidavits made public Thursday.