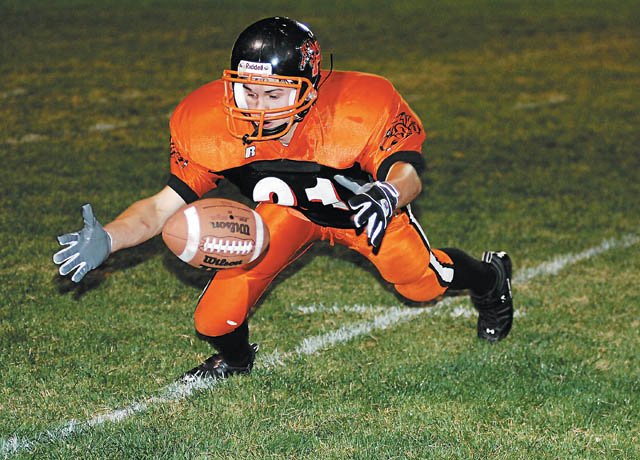 Hayden Tigers defensive back Jake Walker attempts to pull in a tipped ball during Hayden's 6-3 win against Paonia in Hayden on Friday night. Walker wasn't able to get to the ball before it hit the ground, but the Tigers won the game anyway.
Stories this photo appears in:
These are the types of games that will show Hayden High School football coach Shawn Baumgartner how good his team really is.