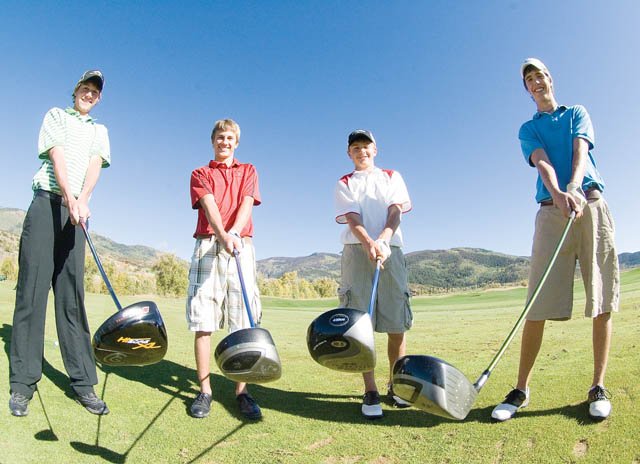 Steamboat Springs golfers Billy Taylor, Kaelen Gunderson, Scott Ptach and Michael Weston will tee off at the state high school golf championships in Broomfield on Monday. The team is coming off a strong showing at the regional tournament, where the Sailors were second.
Stories this photo appears in:
Broadlands course will challenge Steamboat golfers in two-day tourney
High school golfers hoping to be in the hunt for a state title should take some advice from Jay Anderson, general manager of the Broadlands Golf Club.
September 28, 2007 midnight