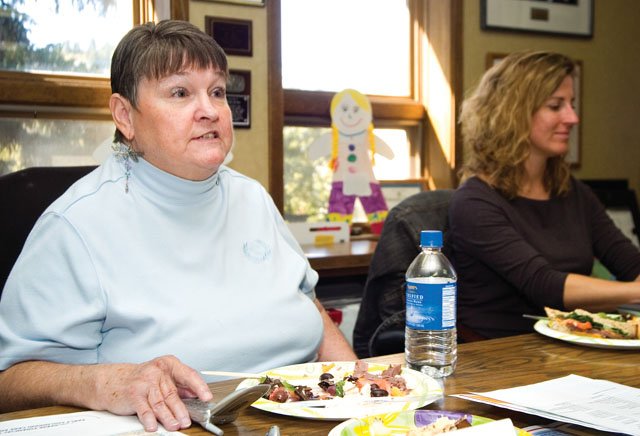 Routt County Commissioner Nancy Stahoviak, left, moderates a Wednesday forum of candidates for Steamboat Springs City Council and Steamboat Springs School Board. Hosted by First Impressions of Routt County, the focus of the forum was early childhood education - but topics of discussion ranged from housing to growth. At right is Stephanie Howle, director of First Impressions.
Stories this photo appears in:
School Board candidates discuss all-day kindergarten options
Candidates for the Steamboat Springs School Board all pledged support for all-day kindergarten Wednesday, but differences emerged about when to implement such a program and how to fund it.
September 27, 2007 midnight
Forum highlights tough times for working families
Candidates for the Steamboat Springs City Council agreed Wednesday that local government should do more to help families cope with the rising cost of living in Steamboat.
September 27, 2007 midnight