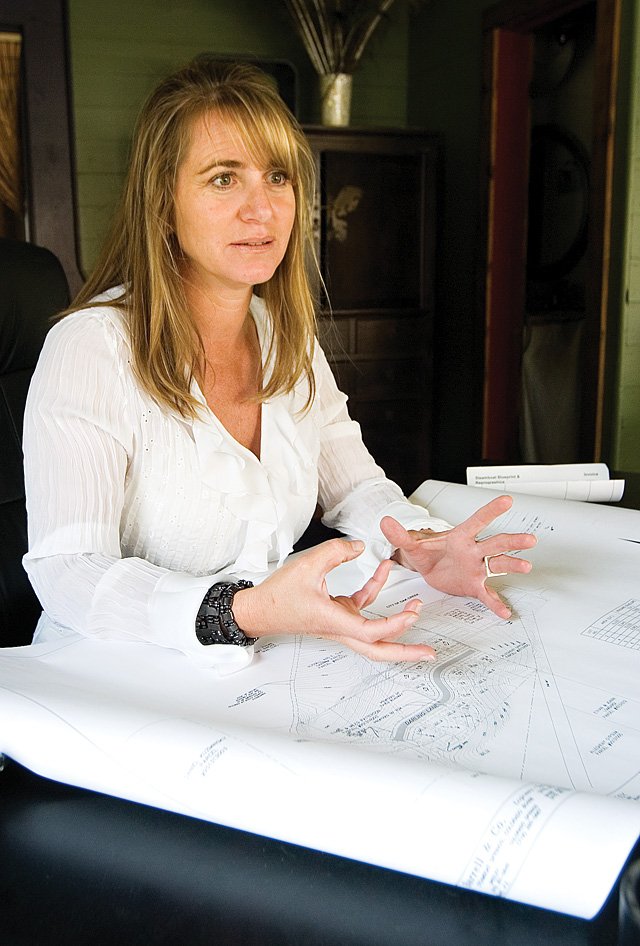 Heather Kline, owner of Lynx Funding in Oak Creek, talks about her building plan for a plot of land north of Oak Creek that she has been working to have annexed by the town at her office on Aug. 23. After a meeting Wednesday, the Oak Creek Planning Commission said they needed more information before moving forward with the project.
Stories this photo appears in:
More information needed for Oak Creek annexation move
After a lengthy and impassioned Oak Creek Planning Commission meeting Wednesday, developer Heather Kline was left with two options for her Darling Annexation proposal: come back with current construction costs and make another presentation to the Planning Commission, or leave nearly two years of work behind.
September 21, 2007 midnight