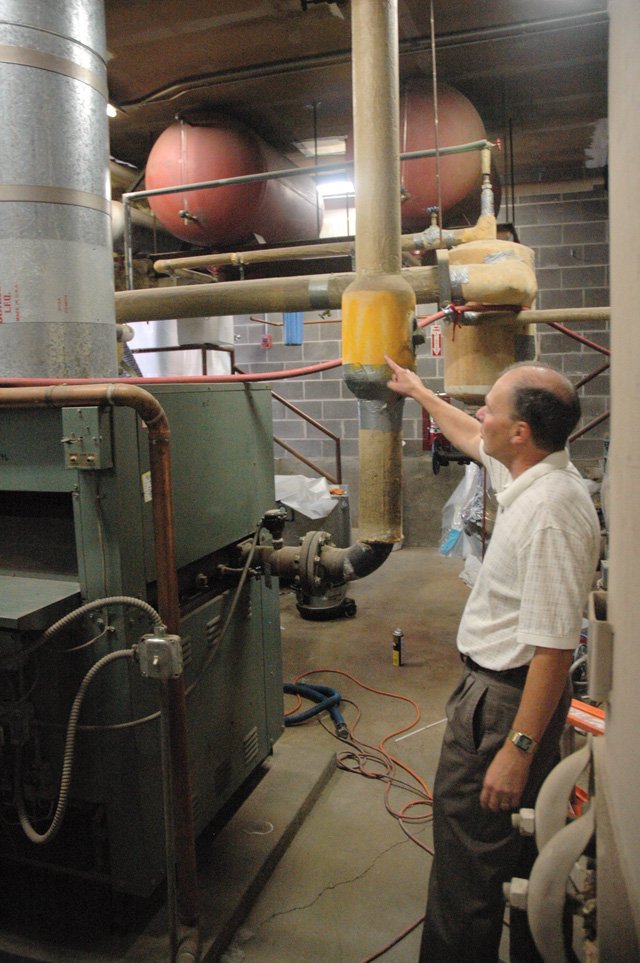 Hayden Superintendent Mike Luppes points to the aging boiler system at the high school and middle school campus. The district recently signed a lease-purchase agreement with McKinstry Industries to accept new boilers and other energy efficiency items for free, but anticipated energy savings will be given to McKinstry.
Stories this photo appears in:
Hayden district to receive new boilers at minimal cost
A work crew toiled in the Hayden High School and middle school boiler room Monday, tearing out asbestos insulation and prepping the room for new high-efficiency boilers.
September 18, 2007 midnight