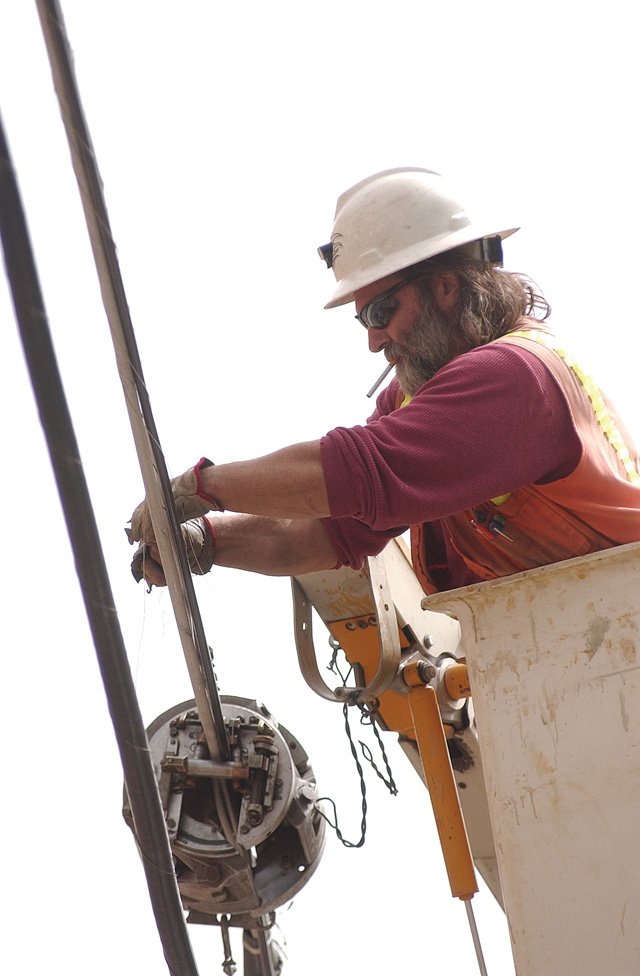 J.D. Lanite with Sturgeon Electric works to repair a fiber optic line that was damaged Monday in an alley in the 300 block of Lincoln Avenue.
Stories this photo appears in:
About half of Comcast's cable TV and Internet customers in Steamboat Springs were without service for eight hours Monday after a truck collided with a downtown utility pole, disrupting the above-ground fiber optic cable that is critical to the service.