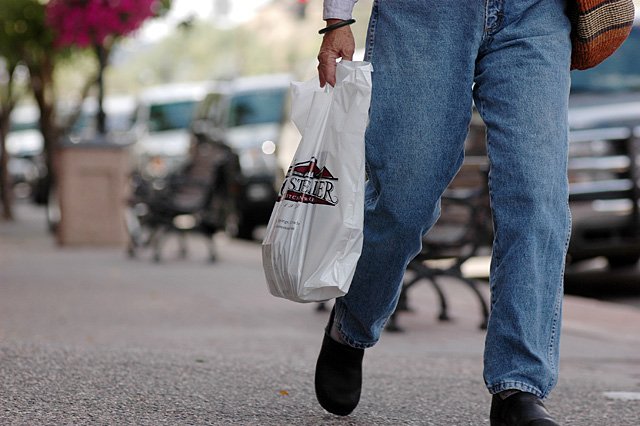 Sally Wilkinson of Steamboat Springs walks down a downtown Lincoln Avenue sidewalk holding a shopping bag from The Homesteader. Steamboat's total sales volume of $41,365,775 in July was higher than that of Breckenridge, Vail and Glenwood, but behind that of Aspen.
Stories this photo appears in:
Despite construction projects, sales end four-month skid in July
Downtown sales managed to rise in July, despite various construction projects, reduced lodging, the loss of two convenience stores and a 25 percent reduction in the number of Triple Crown teams in Steamboat Springs that month, compared to last year.