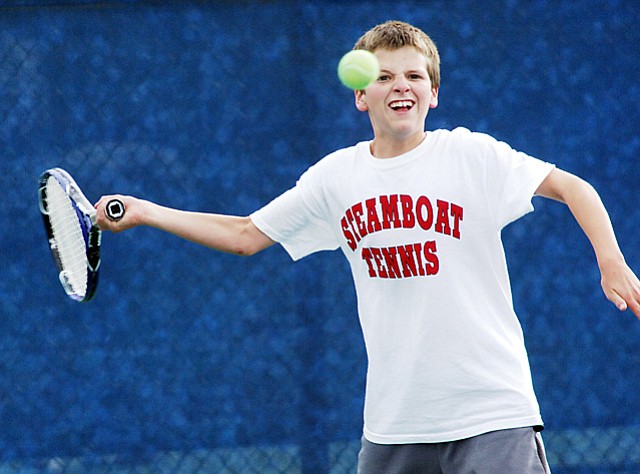 Steamboat Springs freshman Jack Burger returns a volley during Friday afternoon's match with Boulder. Steamboat won the match, 4-3, to improve to 5-0 this season. The squad will face Greeley West today at noon.
Stories this photo appears in:
Tennis team gains confidence in contest against visiting Boulder
Steamboat Springs High School tennis team singles players Ramsey Bernard, Matt Gadbois, Jeff Lambart set the tone for Friday's contest against Class 5A Boulder. But at the end of the tournament, it was the doubles team of Mirko Esparmer and Vladen Chase that slammed the door on the visitors.
September 15, 2007 midnight