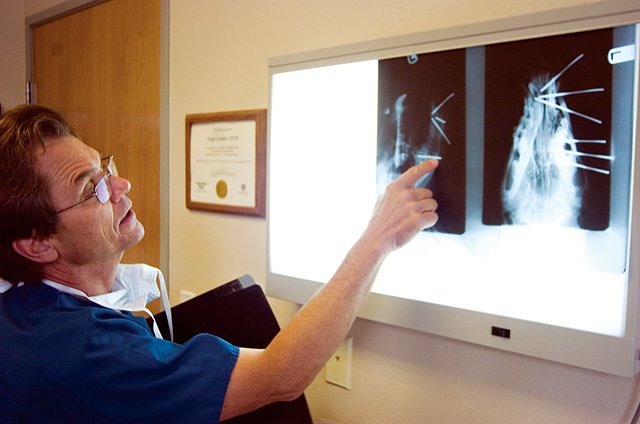 Dr. Erick Egger, the senior small animal orthopedic surgeon at Colorado State University in Fort Collins, shows X-ray images of the jawbone of Max, an injured Great Pyrenees. Veterinarians think the dog was shot and left for dead in the Routt National Forest.
Stories this photo appears in:
The past four weeks of Maxwell's life have all the ingredients of a great tale of survival. Left for dead with a gunshot wound to the mouth, the 10-month-old Great Pyrenees wandered for almost a month in the Routt National Forest before he was found Sunday by a group of hunters outside of Hayden.
September 15, 2007 midnight