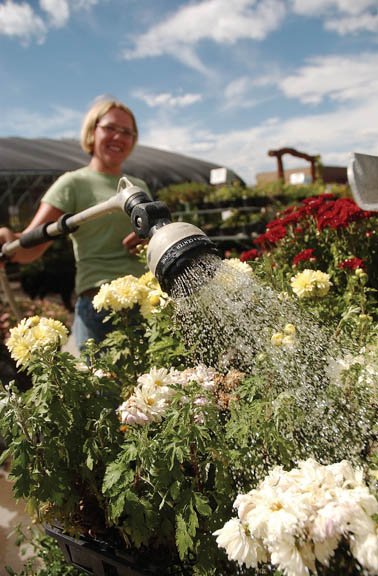 Adrienne Wisniewski, with Windemere Landscape & Garden Center, gives some flowers a needed drink Thursday afternoon after the water ban was lifted for the west side of Steamboat Springs. "We'll definitely be here until closing watering," Wisniewski said.
Stories this photo appears in:
City officials say test results showed no contamination
The water ban in West Steamboat has been lifted for all areas, as city officials confirmed Thursday that test results showed no contamination in city water supplies after a broken pipe two days ago.