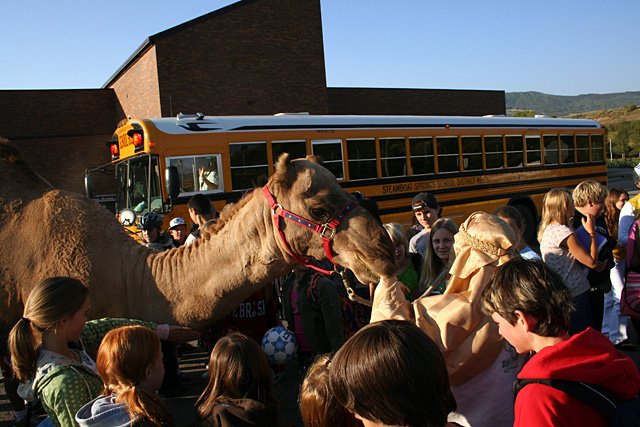 Larry the camel is greeted by a throng of Steamboat Springs Middle School students Wednesday morning. Larry visited the school as part of a reward for student participation in positive behavior lessons. Principal Tim Bishop and Assistant Principal Jerry Buelter dressed up in colorful genie outfits for the occassion.
Stories this photo appears in:
"Knowing the code" at Steamboat Springs Middle School isn't about unlocking a new video game level or deciphering the complex social code of school life.
September 13, 2007 midnight