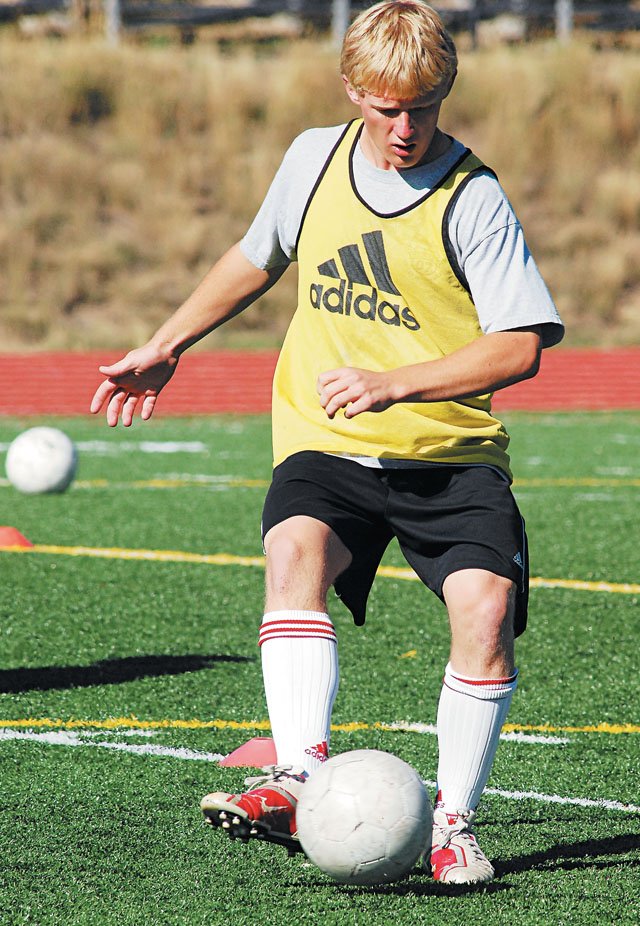 Steamboat Springs senior Michael Lyon runs through drills during the Sailors practice Monday evening at Gardner Field. Steamboat will host unbeaten Eagle Valley at 5:45 p.m. today.
Stories this photo appears in:
There is no question that controlling Eagle Valley's Cesar Castillo is a key to tonight's soccer game at Steamboat Springs High School's Gardner Field.