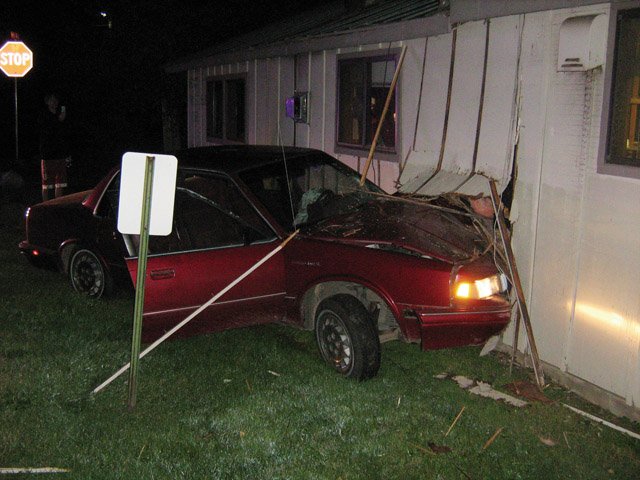 Steamboat Springs resident Kyle Terry, 25, crashed his car into an apartment at 890 Walton Pond Circle early Sunday morning. Terry received only minor injuries in the crash, and none of the five people in the apartment were injured despite sleeping only a few feet away from the point of impact.
Stories this photo appears in:

Accident causes no serious injuries
An allegedly drunken Steamboat Springs man drove his speeding car into the living room of a Walton Pond apartment early Sunday morning, injuring only himself and leading law enforcement on a brief chase that ended in his arrest.
September 10, 2007 12:11 a.m.